Recent News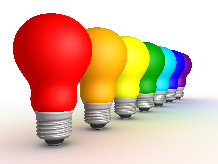 * Crimson Electric is a fully bonded, insured and registered Electrical Contracting business based in Surrey BC.
* All Journeymen at Crimson Electric are fully qualified and must be comprehensively familiar with the Canadian Electrical Code.
*Crimson Electric and it's employess endevour to meet the highest level of standards available for professionalism, integrity and honesty.
* Crimson Electric maintains a "drug free - alcohol free" workplace environment for all our employess and their families
* All work completed by Crimson Electric is fully guaranteed and will be backed by a 1 year warranty (conditions apply)
* Crimson Electric is proud to offer all returning clients and any referrals from past clients a free gift for their endorsement of our company and products (see Promo's page for details)
* Crimson Electric is a proud member of the Better Business Bureau and the Surrey Board of Trade.
Your business and family are worth that much to us.
Doesn't that make you feel better already?
Child-proofing your Home
According to the U.S Consumer Product Safety Commission, statistics indicate there are 40,000 residential fires annually which are caused by problems with electrical wiring systems...
read more
Keep little hands out of danger with these inexpensive, easy to install, child-proofing products...
read more
We guarantee quality installations, professional service and peace of mind long after we're gone...
we'll even put it in writing!
Crimson Electric leads way in customer satisfaction and superior services. Just remember the red light bulb when you need someone to trust
" Crimson Electric exceeded all my expectations as to an Electrical Contractor. They were punctual, clean, polite and got the job done right the first time without any problems or surprises along the way. Hiring a contractor should be easy, Crimson Electric proves that it is possible!" Wayne - North Vancouver
Our guarantee and FREE written warranty puts us ahead of the competition!
About Us
How can consumers help protect themselves from electrical related injuries?
Consumers should check for problems in their home electrical systems. Check outlets and extension cords to make sure thy're not overloaded...
read more